Family Learning
Over the next Academic Year we are going to be providing various courses/workshops for our children and one of their Parents/Carers.
All courses will be limited to 10 places and will be issued on a first come first served basis. Only one Parent/Carer will be allowed. No younger siblings will be allowed to attend the sessions.
To book a place on any of these courses/workshops please contact Mrs Wheeldon on 01782 235025 option 3 or lwheeldon@themeadowsprimaryacademy.org.uk
Please see below the current courses/workshops we are offering:
3rd March 2020 World Book Day All years 9-11am
The Hungry Caterpillar. In honor of over 50 years of the beloved classic parents and children are invited to think about the life cycle of the caterpillar, create a moving caterpillar and a mini book.
17th March 2020 Spring Crafts All years 9-11am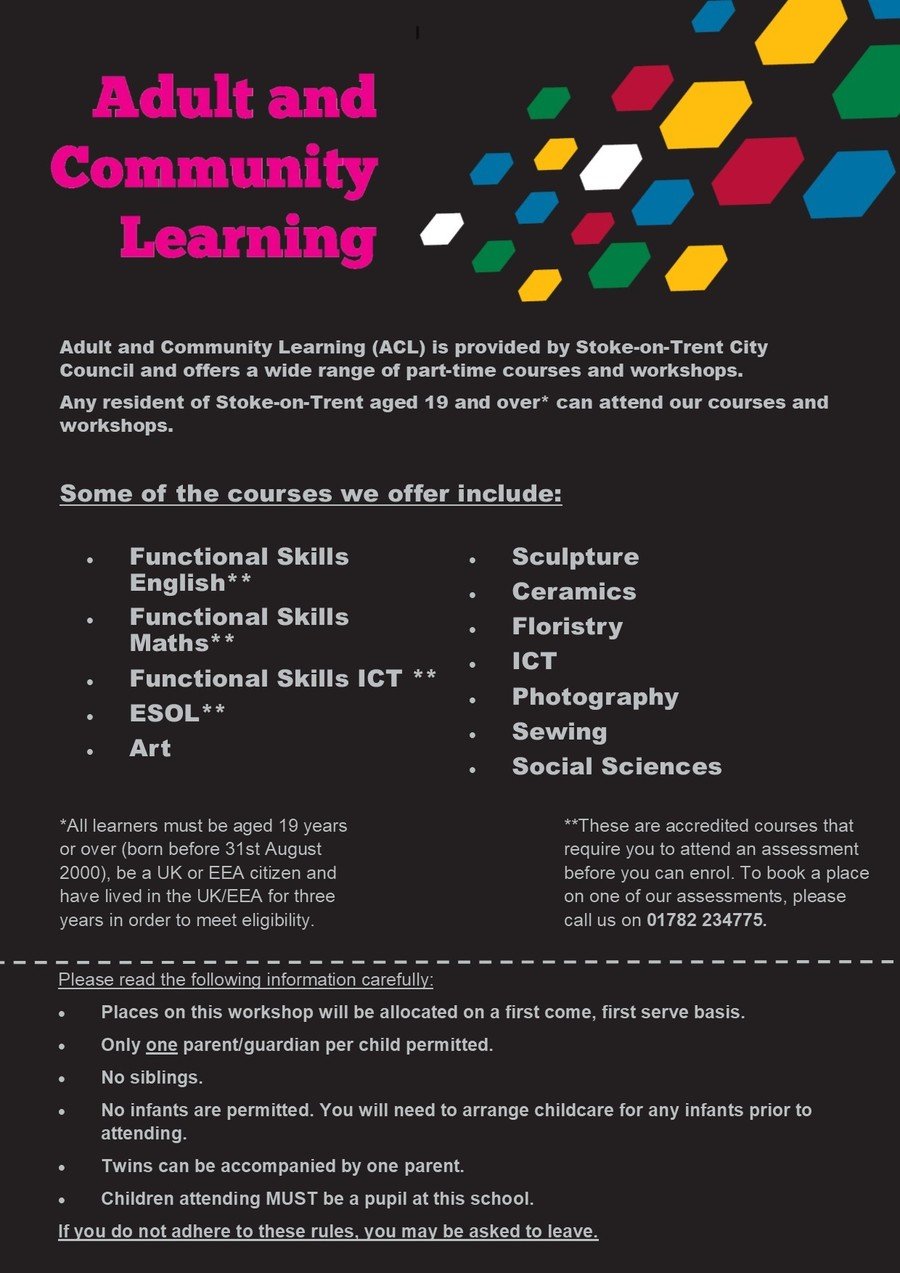 I Can Animate Session on Monday 20th January 2020
Fun with the Gruffalo Session on Friday 22nd November 2019
Bang! Snap! Crackle Session on Monday 11th November 2019